I'm aditi
IFM Certified Functional Medicine professional, GAPS Nutrition Practitioner,  Holistic Wellness Coach and Nutrition therapist.
Functional Medicine and Wellness Coaching
We take a 360* view of your health, identify root cause issues through Advanced Functional lab testing and Comprehensive Assessment and create a personalised holistic treatment protocol.
We also provide Health and Wellness coaching combined with or without Functional Medicine program.
Comprehensive Consultation
We start with a comprehensive consultation and patient intake form to understand your problems
Personalised Program
We combine Functional Medicine and Health Coaching to provide a tailor made program for you
What is

FUNCTIONAL

MEDICINE?

 
Our current medical system is great for emergencies and short term problems. But when it comes to chronic and long term illnesses, the approach is to suppress the symptoms, rather than understanding the root cause of the problem.
​That's where Functional Medicine is different. Through extensive consultations, lifestyle questionnaire, advanced functional testing, we aim to identify the root cause of the problem. Instead of applying a bandaid on the symptoms, we aim to treat the underlying cause.
Anxiety & Depression
With advanced diagnostics, key knowledge of supplements for 'brain food', lifestyle changes, and calming techniques, we can deliver help way beyond prescription drugs
Autoimmune Conditions
We look for the root causes of autoimmune conditions including Thyroid, Arthritis and Diabetes 1. We focus the triggers and correct underlying imbalances is Autoimmune Conditions.
Gut Health Optimization
Your health begins in your gut. Our goal is to uncover the cause of digestive issues and use therapeutic diet, nutrition and functional medicine to ensure you have a healthy gut.
Autism/ADHD & Dyslexia
The cases of Autism and ADHD are on the rise globally. Research suggests that incidence of Autism in children has jumped from 1 in 100 to 1 in 40 currently,
Hormonal Imbalances
Hormone optimization can rejuvenate your physical health. Our therapies can address stubborn weight gain, issues with aging, mood swings, memory problems and more.
Functional Nutrition
Most of us suffer from functional malnutrition – lacking in one or more of key vitamins and minerals. Find the right nutrition protocol and supplements for you.
Health & Life Coaching
Transform your life through health and life coaching. From stress management, work life balance, meditation and healthy diet, we give you tools to take control of your life
Medical Weight Loss
Weight loss is more than just calories in and out. Hormones, genetics, sleep, stress and gut issues could all result in weight gain. Lose your stubborn weight and keep it off for good.
​A few years ago, a stressful event caused me autoimmune thyroid condition, insulin resistance, hair loss and that's when I discovered a Functional medicine provider who treated me as a whole person and addressed the root cause of my health concerns.
​This sparked a full blown passion for Functional Medicine that led me to open Heal Minds Functional Medicine and Health Coaching Clinic. Since then I have helped many patients in restoring their health including my own child with Autism, digestive issues.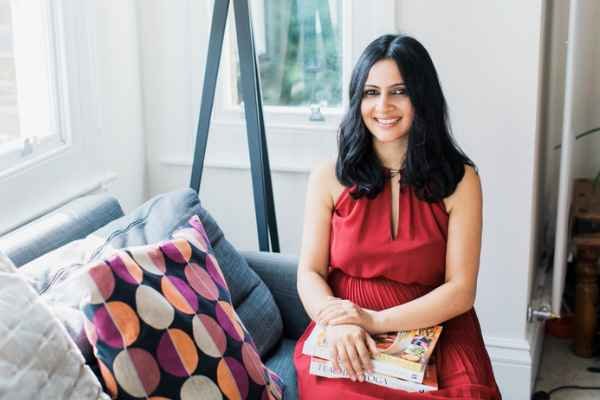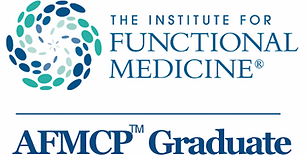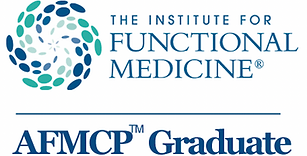 What are clients saying about us
Suffering from IBS, Laryngitis, H pylori –
I was struggling to manage my symptoms sometimes and because of that my life was really disturbed and I couldn't focus on my life goals and even daily basis life routine.
After starting a functional medicine treatment program with Aditi, my symptoms were much better than before. Diet plan was really working for me. I have also improved my healthy lifestyle and changed a way to better understand my symptoms. I find out the root cause of my symptoms. Aditi also helped me in managing my time better, how to achieve my goals and stress management. Thank you so much.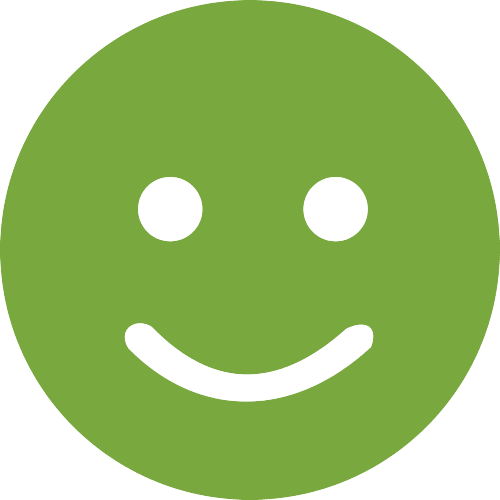 Gut issues with ulcerative colitis
When I first started working with Aditi, I had a whole range of different health issues. My face and body was covered in awful eczema, I was unable to sleep through the night, I had gut issues with ulcerative colitis, I was constantly in fight or flight mode, beyond stressed and certainly very depressed and hopeless.
Aditi was so kind, understanding and compassionate. She provided me with reassurance that I would be able to get back to good health, but that it would be a journey that I needed to be committed to. It took some time but over the course of a year my body detoxed and my skin slowly but surely cleared up and my gut issues improved. I was no longer up all night miserable and itchy. I could sleep! My mental health improved and I was able to be social again. I felt so much happier and I have Aditi to thank for that. Her positive reinforcement and complete belief in me kept me going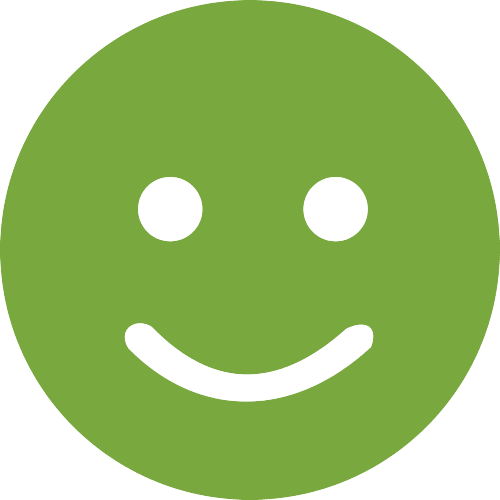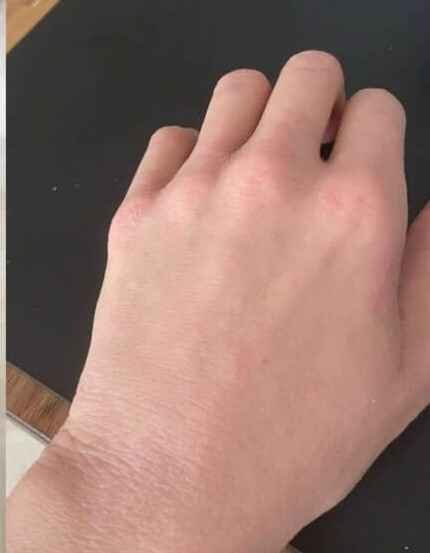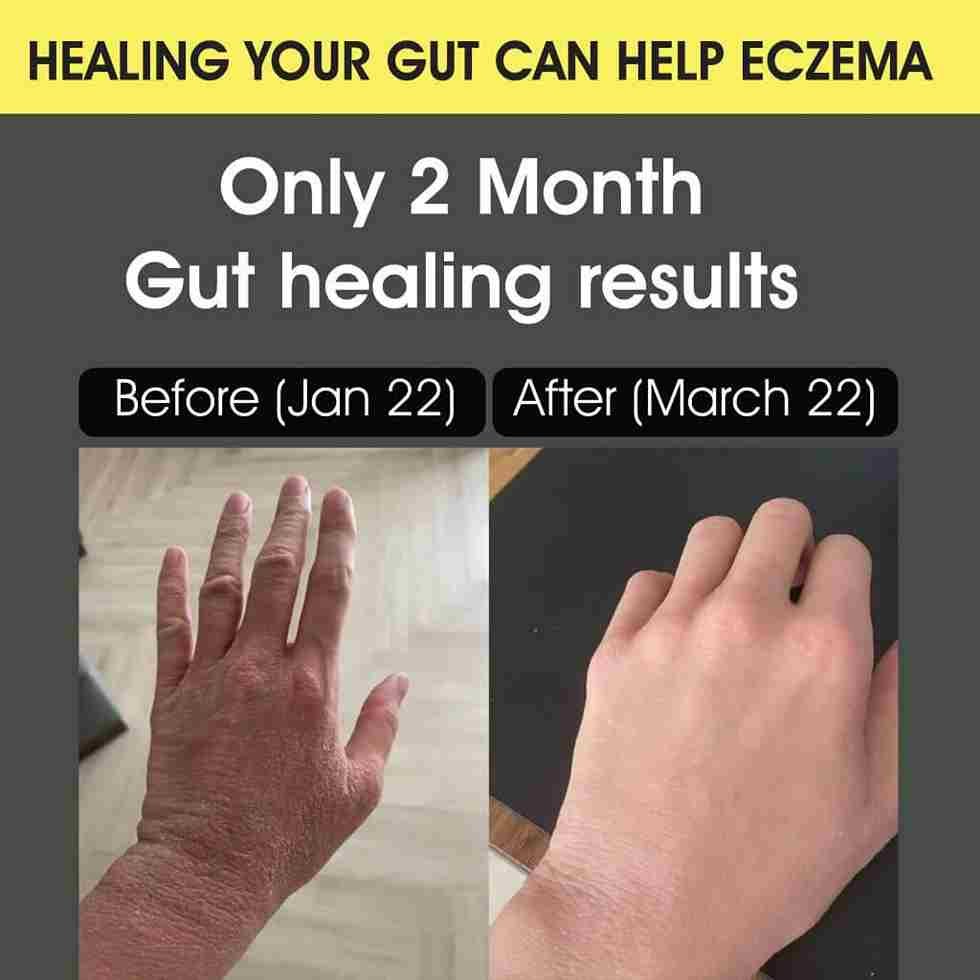 Client's Success Stories!
Paulina – 1:1 Coaching sessions
I've struggled to find some time for myself and to relax, to do things I enjoyed before becoming a mum. With Aditi's coaching sessions, I have changed my daily schedule, started cooking less complicated but still healthy meals. I focussed more on my mind by writing my daily gratitude journal and practicing meditation. I feel more energized, very positive, more patient, and focused. I am a happier person now and I will try to keep it this way. I found very good tips for better living.
Sarah Six Weeks Coaching Program
I was struggling with high levels of anxiety and stress, feeling very overwhelmed in trying to balance work and family demands on my time, and was experiencing difficulties falling asleep and strong fatigue. Aditi was extremely helpful in guiding my thinking about why these issues come up and how I can deal with them. It was also very helpful to be suggested specific strategies to help me feel more balanced, but Aditi was also extremely helpful in making me come up with solutions. I now have a stronger sense of internal peace and calm and have more control of my time and present and focus on what I do.
Rupika – 10 Week Coaching Program
I was struggling with issues like lack of sleep, no positive direction, no career, and lots of health problems. With Aditi's coaching, my life has totally changed. Today I am a totally different person – a very positive person with lots of growth in every field. Major breakthrough has been in my health and career. Aditi guided me like the best mentor. My career is on top right now. In the last month, I earned a Mac book, iPhone 11 white, and iPhone 11 red as incentives in my career. I feel like living with new energy every day. I felt like under Aditi's guidance I could achieve everything I have ever dreamt of.
Heema – 1:1 Coaching sessions
I was really struggling with addressing my nutritional needs. When I came across Aditi's functional medicine coaching, I was at my wit's end as I had unintentionally lost weight due to the imbalance with my mental health and as a result, had disturbed sleep as well as my PTSD being severely triggered. The coaching program enabled me to reconnect with food again in a healthy way. More importantly Aditi, with her warm and compassionate nature, provided me with a judgment-free space and facilitated a journey to help me see how to mend my unhealthy relationship with food. Thank you Aditi for your energy, love, and kindness. I now maintain what you coached me with, even after we departed ways and this is abnormal for me, so this shows the depth of your coaching abilities.
Aradhna – 1:1 Coaching sessions
My daily life was not too structured and I have too many goals to achieve. I was struggling to fit everything in my life. Now I am more organized and able to balance my work and home. I am taking less stress and focusing on my diet and health. activities. I started my new business. I am more organized now and feel more relaxed and confident.
Gurpreet – 1:1 Coaching sessions
I was struggling with stress, panic, and time management. I feel much better after the sessions, the strategies really worked for me. I feel much more peaceful and able to do much more. It's a very useful program, anyone can benefit with
this program.
Kopal – 1:1 Coaching sessions
Today was the best session, literally needed all this. Thank you
Melanie – Six Weeks Coaching Program
I lost 2.3kg weight in 2 weeks since I started coaching sessions with Aditi.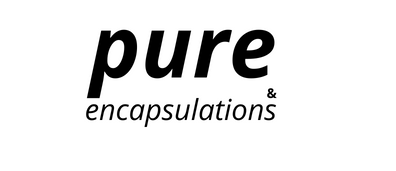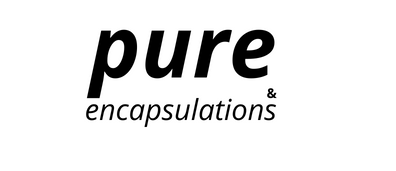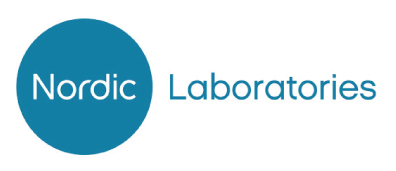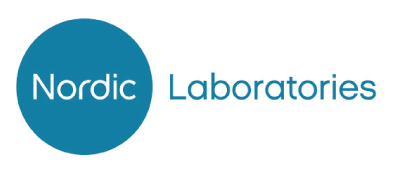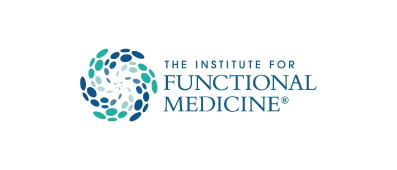 More than a quick checkup and Prescription
During our first appointment with us, you'll meet the Heal Minds team for 90 minuets – that 5x the time for a typical doctor visit
FREE GUT HEALTH RECIPE EBOOK
A collection of quick, easy and nutritiousrecipes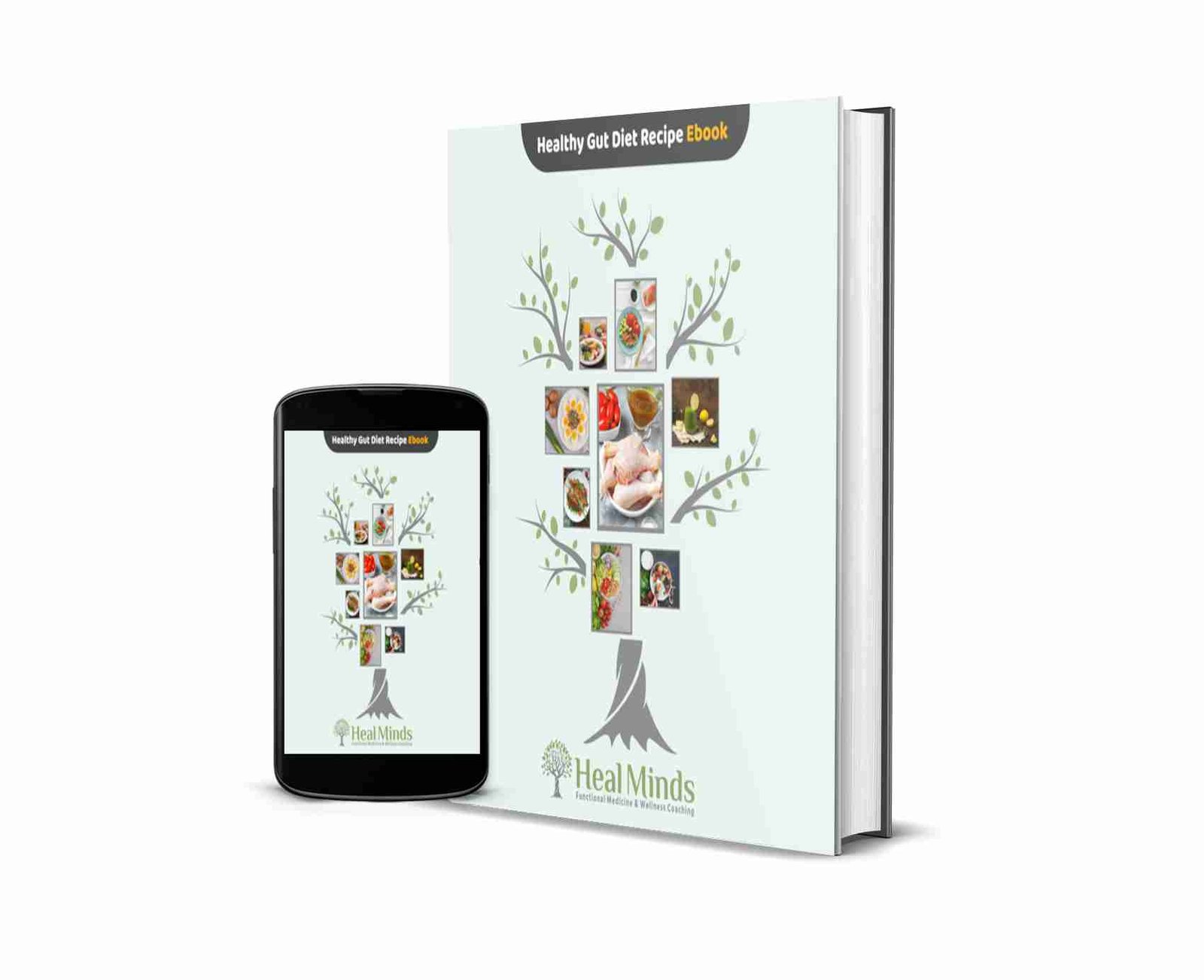 In person coaching session at Consultation rooms
-You get to share a space with your coach, come into contact with their energy and enthusiasm.
-You're able to engage with your health coach directly and ask questions as you think of them.
-You'll be able to regularly get away from the stresses of home or work for a while.
Q. What is Functional Medicine?
Functional Medicine is a systems biology-based approach that asks how and why illness occurs and restores health by addressing the root causes of disease for each individual.
My approach to Functional Medicine is highly individualized, taking into account each person's genetic make-up and addressing the central environmental and lifestyle factors for that person.
We need to understand that a diagnosis of a disease can be due to more than one cause, and that one specific cause or symptom can lead to different diseases. It all depends on the individual.
By helping you crack the code of your own body, you will be empowered to address the underlying causes of your symptoms, bringing forward the most optimal version of you!
Q. I've tried every program under the sun- this isn't going to work
I have heard this from countless clients. Many people feel like they've done everything in their power to feel better. However, after a short discovery call, it becomes abundantly clear that there is something left to unfold and need to dig deeper to find the root cause of their health issues. Additionally, when a person decides that they have "tried everything," they subconsciously decide that nothing more can be done. And this is not the right mindspace from which to make life-changing decisions!
Many people have never worked with a practitioner who understands optimal lab values vs "normal" lab values, or had functional lab testing. They've never had anyone ask about their sleep, stress, movement, or community support – all critical pieces of the puzzle when it comes to restoring vibrant health. If you're one of those people thinking, "This isn't going to work for me," have you really assessed all of these areas? If you haven't, I can help.
Q. I don't have time for this right now- maybe in a few months.
Think about all the time you've spent researching your condition. All the hours you've spent sitting in a doctor's waiting room for a 15-minute appointment. We all have the same number of hours in a day, whether you are healthy or sick. If you're not feeling great, you're probably not as productive in your work or home life. This is more time wasted, which could be used to do what you enjoy!
Getting your health in order is one of the BEST ways to free up time to enjoy your life: hang out with your loved ones, take up that hobby you've always wanted to pursue, get involved in your community, whatever you want! With the convenience of online appointments on YOUR schedule, you get to decide that this IS the right time to take charge of your health.
Q. Functional Medicine is too expensive.
Functional Medicine SAVES incredible amounts of money and time by PREVENTING the downstream effects of chronic disease. It saves you the time you would have wasted in an office, being told your labs are "normal" when you feel like garbage. It saves you money from prescription medicine copays that will never actually reverse your condition, but will keep you continually coming back from the same drug and cookie-cutter solution. I encourage you to look past the "cost" of functional medicine services, but instead consider the "value" and what feeling great would actually ADD to your life.
Q. I watched a documentary (read a book, heard a podcast, you choose) about this, I can figure it out on my own. Functional medicine is too expensive.
Been there, done that! . We live in a constant state of information overload. Knowledge is power, but without the proper guidance to take action, it's worthless! The most important information I can discover about how to help you feel better comes from YOU, not a book or a lab test. Understanding what's going on inside your body is the key, so I have to ask the right questions and apply the right scientific solution to your individual situation. When you partner with me, we'll be able to navigate the conflicting health information together in a way that makes sense of it all. Saving you time, money, and energy!
Q. If this was really going to work, my doctor would know about it.
Conventional medicine works on the premise of "name it to tame it" – get a diagnosis, give a prescription, see you in 6 months. It's algorithms and a one-size-fits-all approach. This often works for Emergency or Acute care, but rarely helps anyone heal from a chronic issue.
My approach to healing is focused on uncovering the root causes of your health issues and developing a customized plan to correct them, while actually helping you feel better. Not just from a bandaid of a prescription, but from addressing the underlying factors that allowed such a condition to develop. Conventional medicine has gotten very comfortable with the idea that the body systems are separate, hence we need a specialist for everything. Have a heart problem? See a Cardiologist. Have a skin condition? See a Dermatologist. We've lost sight of the fact that all of our organ systems are intricately connected and what is happening in one organ will profoundly affect the rest. I'm here to put it all together for you.
Q. What type of training do you have?
I have done Functional medicine training from IFM, USA. I have done Functional medicine advanced training in Gut Health, Immune system, Environmental health & Detoxification, Bioenergetics, Cardiometabolic health and I am going to pursue Hormonal Health in November 2022. I have completed extensive training in clinical nutrition, botanical medicine, and lifestyle counseling through the Institute for Functional Medicine, as well as the School of Applied Functional Medicine.
I have also done Holistic Health and Wellness coach training from International Association from Wellness Professional (IAWP), USA. I am also trained as a GAPS Practitioner from DR. Natasha Mcbride Campbell to treat autoimmune and mental health conditions like Autism through Nutritional and Detoxification protocol.
I am also a Nutrition therapist. I have done Level 4 RSPH Nutrition and Level 5 – Advanced Nutrition and immunity.
Q. Are you a medical doctor?
No, I am a Functional Medicine Provider and Holistic Wellness coach. I am also a certified GAPS Practitioner and Nutrition therapist. I do not practice medicine and do not diagnose or treat diseases or medical conditions. I focus my online practice on promoting health and optimal function. My services are not meant to substitute or replace those of a medical doctor, but rather work in conjunction with them.
Q. Do you prescribe medications?
No. I do not prescribe or make recommendations about prescription medications or controlled substances in this setting. Your primary care practitioner should manage all medications they prescribe. I may suggest natural, noninvasive methods such as nutrition, herbs, supplements, stress management techniques, and lifestyle changes to address the underlying causes of disease and promote optimal function and health.
Q. Do you accept insurance?
Unfortunately, no. At this time I am unable to accept insurance for my online clients' testing and services. My services are generally considered above the standard of care and therefore elective, as far as the insurance industry is concerned. I hope that one day Functional Medicine is the standard of care for all!
Q. Do you work with clients in-person or online?
I do both! I work mostly online via telephone or through video chat (Zoom) in a protected web portal. If you're interested in working with me in-person, set up a Discovery Call and we can chat about it!
Q. How long do these services take?
The answer to this is based on the individual. It depends on the complexity of your condition, how long you've had it, how much time and energy you're willing to devote to your program, and how well you respond to the interventions. In general, most of my programs are a minimum of 4 months, with the option to extend past that point for continued success. However, most of my clients see improvements within the first month of working with me.
Q. How can I learn if I am a good candidate for your services?
Schedule an initial free Discovery Call! You will fill out a brief application so I can learn about your health goals and needs. You will have the opportunity to ask any questions you might have. There is no obligation. If we feel like we're a good fit, we will move forward to an Initial Comprehensive Case review, in which we would go over your health history in detail and discuss any past labs that you have through a Functional Medicine lens. I truly love this work and I'm so grateful to provide these services: spending quality time with my clients, and helping them achieve optimal health and wellness. I would be honored to be part of your journey!